Simracing – Dashboards for the PC
Dashboards in simracing are small additional displays that provide information about the vehicle (speed, speed, gear, lap time, etc.) and the race session (remaining laps, position, temperature, etc.). They are often placed between the steering wheel and the monitor to enable optimal positioning in the driver's field of vision. Examples of dashboards are show in the following images.
5 inches via HDMI without housing
The cheapest option is a simple 5-inch display, which was actually designed for use with a Raspberry Pi. It can be connected to the computer quickly and easily with a standard HDMI cable and requires only a micro USB cable as a power supply. For a case you can either get creative yourself or purchase one of the prefabricated ones online. The displays are available for sometimes under 50€. The price/performance ratio is unbeatable here.

7 inches via HDMI with housing
The 7-inch display, which is slightly larger, is powered by its own power supply, unlike the smaller model, but is also connected to the graphics card with a normal HDMI cable. A stand for the display framed with a plastic frame is also included in the scope of delivery. The third image in the initial area of this page shows such a 7-inch display in use.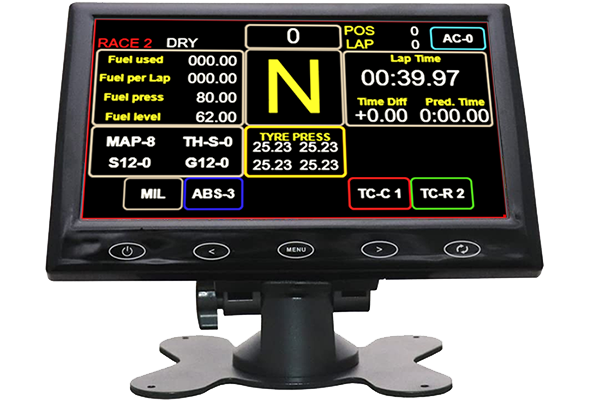 4 inch VoCore display
The display from VoCore is available for as early as 30€ and can be operated without connection to the graphics card. For this, one does not have a housing and has to plan a little more time by shipping from China.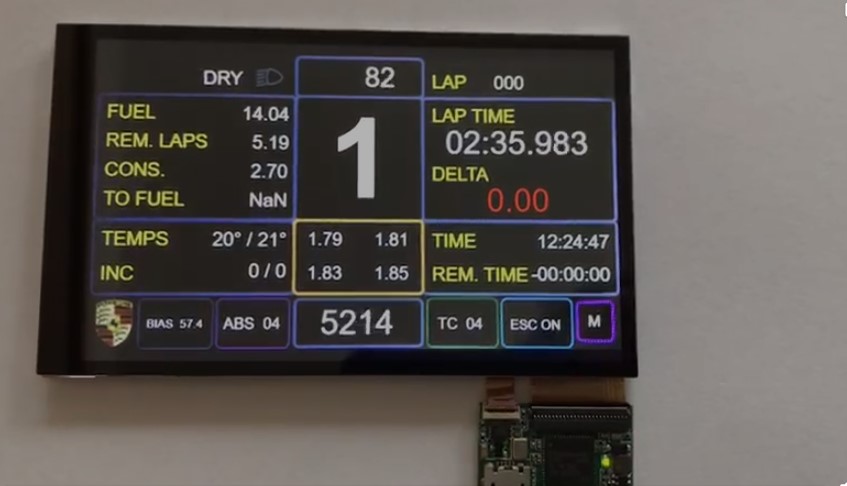 Dedicated Simracing Displays
Also available are displays from various manufacturers, which are specially designed for the purpose of Simracing. They are usually significantly(!) more expensive, but you get everything from a single source. Some available displays can be found here:
Software
If you have chosen a kind of display, you are faced with the choice of the right software. The free software Simhub, which contains many pre-built dashboards, is compatible with almost every Sim. For Assetto Corsa Competizione, here's a good start: Dashboards for Assetto Corsa Competizione. For iRacing there are also various providers for paid dashboards. One of them can be found here: Z1 Sim Dashboard.