The second part of the picture series for Simracing Expo 2023 is all about the booth of BavarianSimTec + TailoredRig and Simulationstechnik Lingnau + Sim-Motion + EndGameTec + Simagic as well as the booth of Cospit.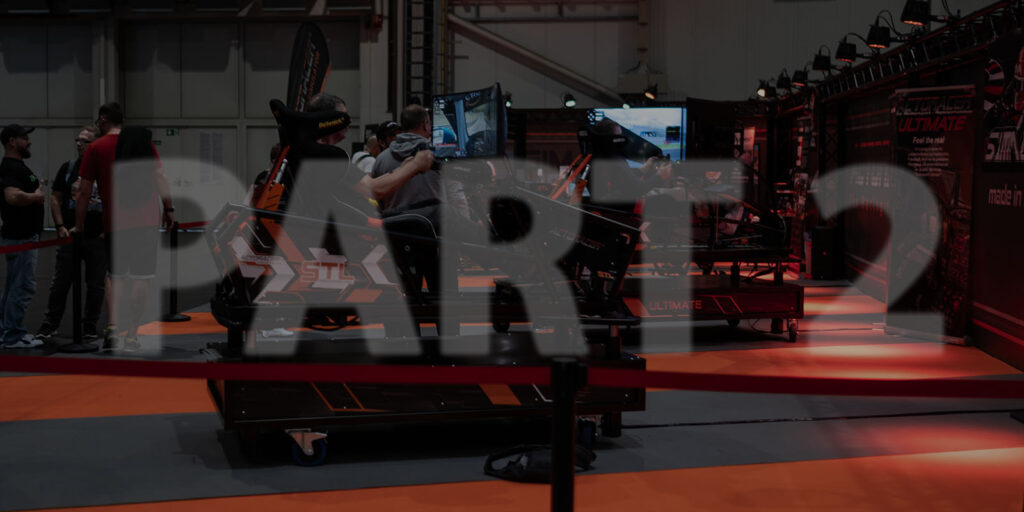 Actoracer / Simulationstechnik Lingnau (STL)
The team from Simulationstechnik Lingnau exhibited some of its motion platforms for both commercial and private use again this year. During the fair, there was probably the biggest rush here at the weekend with sometimes very long queues.
BavarianSimTec
BavarianSimTec was also present this year and presented their high-end steering wheel OmegaPRO as well as the sister model OmegaOne.
Conspit
Conspit celebrated its premiere at this year's Simracing Expo. The Chinese manufacturer presented a wide range of products:
Hydraulic pedals
A steering wheel prototype
Various simracing cockpits
EndGameTec
EndGameTec was also present for the first time this year and provided a rig at the Sim-Motion stand that could be tested thoroughly with hardware from Simagic.
Simagic
SImagic supplied both the hardware for the simulator from EndGameTec and the Actoracer. Thus, the current line-up could be extensively tested and subsequently purchased directly on site at Sim-Motion.
Sim-Motion
Sim-Motion was on site this year as one of two dealers for simracing hardware. Here you could examine the hardware directly on site and purchase it with a trade fair discount. In addition to products from Simagic and Moza, there were also steering wheels from Cube Controls, Leoxz and much more to buy.
TailoredRig
Tailored Rig presented its aluminium rigs at the fair again this year. In addition to a new colour scheme in cooperation with Falken, the new assembly solution for Asetek products was also on display this year. On various test rigs, you could do your test rounds on site.