Following the HBP handbrake from MOZA that we recently tested, Simlab is now entering the handbrake market and presenting the XB1-LOADCELL, a handbrake for 200€. Pre-orderers can still save a little here and get a price of 169€ for a limited time.
Features
The handbrake is equipped with a 150 kg loadcell and can be operated directly on the PC without software installation. According to Simlab, it is compatible with all current simracing titles that support analogue handbrakes. In order to make fine adjustments, it will be possible to calibrate the handbrake via Simlab's optional software. In addition, both the preload and the hardness of the damper itself are adjustable.
Experience a new level of precision with the Sim-Lab XB-1 Loadcell Handbrake's Two-Stage damper feel. This feature allows a more realistic feeling of the handbrake typically found in Rally and Drift cars. The initial travel of the brake lever is simulating pressurizing the brake system as in a real race-car brake system. Of course, it's possible to remove this feature and have the brake-stack equipped with a single elastomer resulting in direct application.

Simlab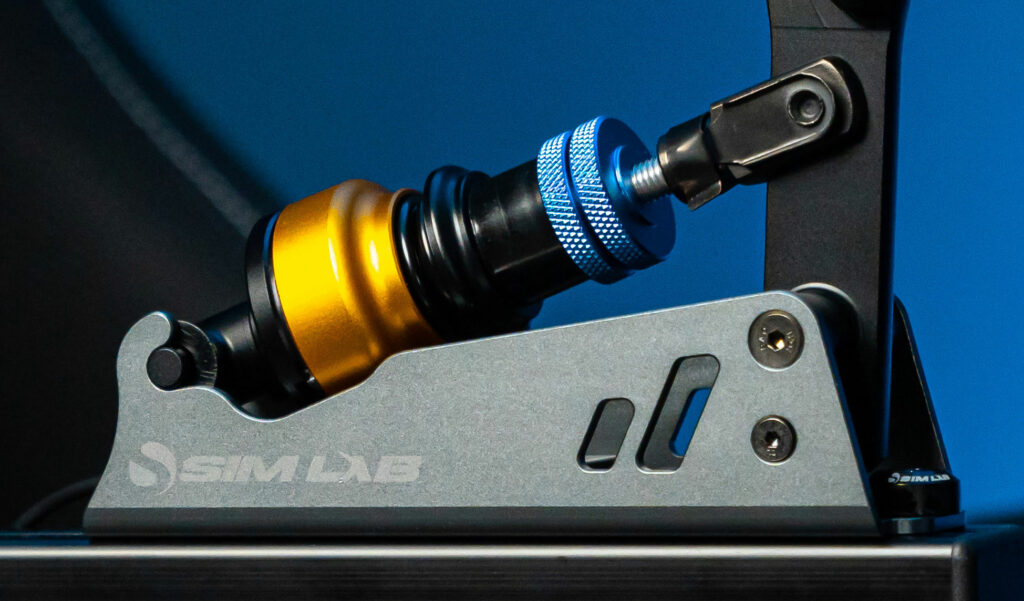 Scope of delivery
Xb-1 Handbrake
Elastomer set of 3 hardnesses
Mounting Hardware
USB-Cable
Software donwloadable from website
Ordering and shipping
The handbrake can be pre-ordered now at Simlab for 169€ + shipping and should be shipped from the second week of May.