Scawen Roberts, one of the three main developers of Live For Speed has surprisingly announced in a forum post (link) the soon to be available mod support for vehicles.
With this announcement, the simulation, which has been available since 2003, should once again experience a small upswing; initial reactions from the community, which is still quite active, are almost entirely positive.
Those who want to try out LFS as a demo can do so here: https://www.lfs.net/downloads
Modding with limitations
Initially, the developers' plan was to allow only VOB mods, i.e. editing the outer shells of the vehicles. However, as this was deemed insufficient, the development team created the LFS editor – Modeller and Vehicle editor to be installed separately – which will soon be available for public download. The procedure is as follows:
To make a mod you can build a model (3D mesh) directly in the LFS modeller or start by importing one from another program, e.g. Blender, then make adjustments and apply texture maps within the LFS modeller. To create a driveable vehicle with your model, you could either start from scratch with a new vehicle or choose an existing car as a starting point. Adjust wheel positions, mass, suspension, engine and so on. Test the mod in your public version of LFS then export and upload it to our website. Reviewers will check it follows the rules and approve / reject / request changes. When approved, the mod can be downloaded in LFS and used online.

Scawen, Developer LFS
The limitations of modding include the following:
The mods system is only for S3 licensed users.
We will not allow real car names or logos, unless permission is proved during the submission process.
We will not allow meshes converted from other games, unless permission is proved during the submission process.
There will be limits (e.g. triangle count and texture size) so the mods are quick to download.
First vehicles available
Meanwhile, the first modded vehicles are available for download on the official site of LFS at the following link:
https://www.lfs.net/files/vehmods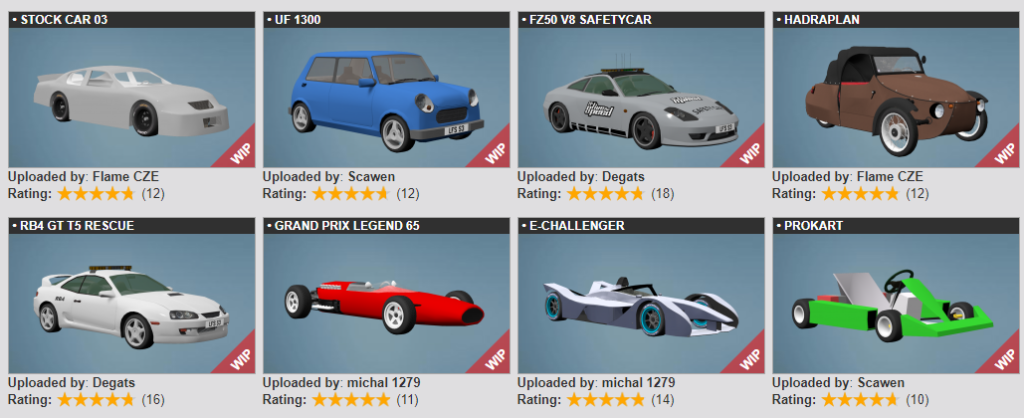 Extensive tutorial series available on Youtube
In addition, a number of Youtube videos have already been uploaded to serve as tutorials. This video series will be expanded in the future: