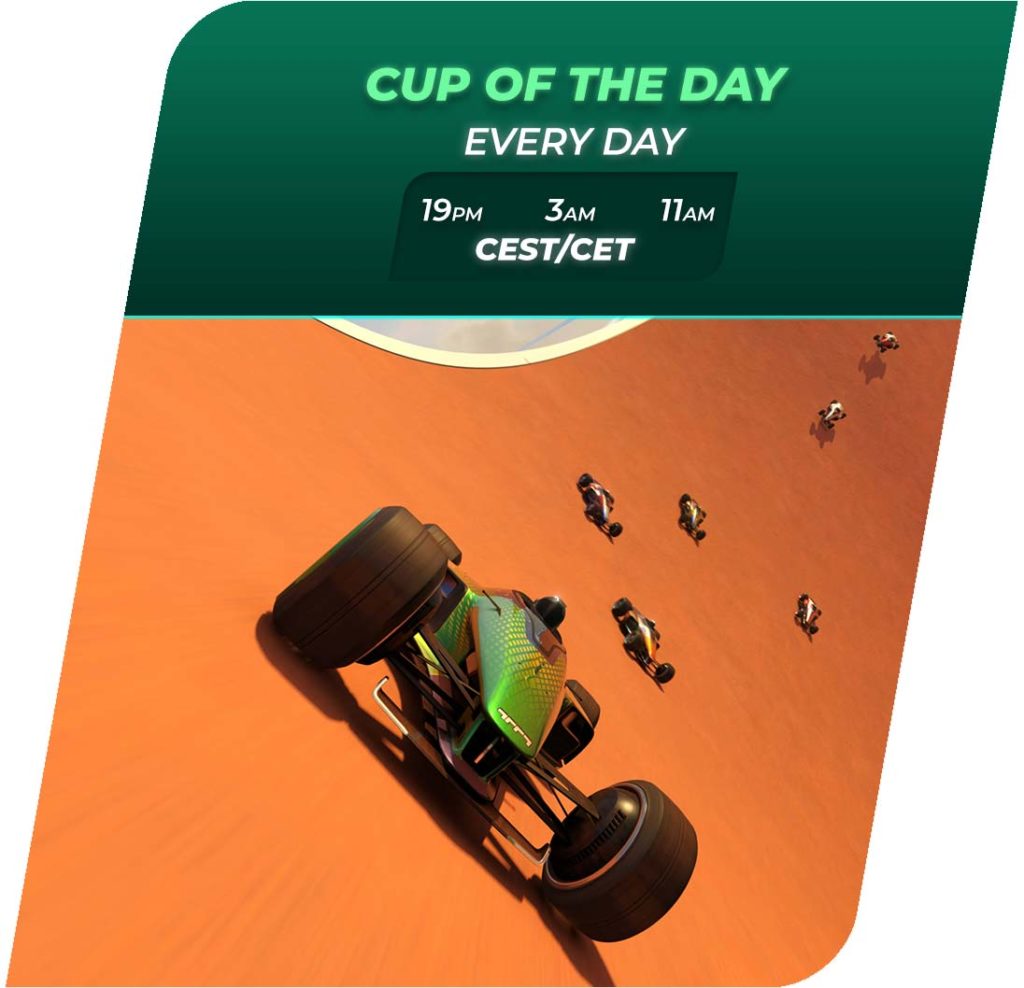 The popular Cup of the Day in Trackmania 2020 will now take place three times a day. Instead of just once a day at 7pm, there are now three start times:
7PM CEST / 5PM UTC
3AM CEST / 1AM UTC
11AM CEST / 9AM UTC
The track of the day will still be published on the first date, but it is now also possible to compete in the Cup of the Day on the other two dates.
The format of the event remains unchanged
Meanwhile, the actual running of the Cup of the Day remains unchanged. You have 15 minutes to complete the track of the day and then qualify for a corresponding grid in the event based on your time.
You still need standard or club access to take part in a Cup of the Day. For the two additional events, you will receive half of the Trophy rewards from the main event at 7 p.m.