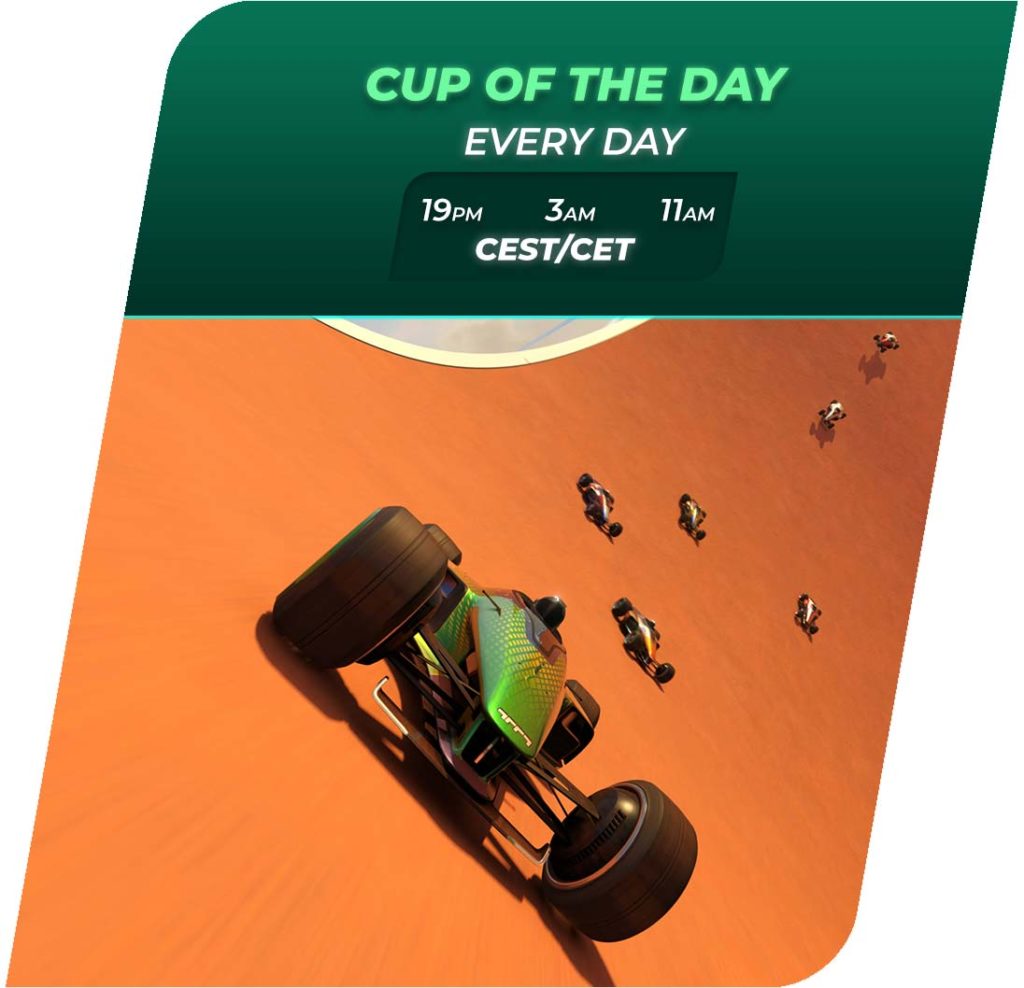 Der beliebte Cup of the Day in Trackmania 2020 findet ab sofort dreimal täglich statt. Statt nur einmal täglich um 19 Uhr gibt es nun drei Startzeiten:
7PM CEST / 5PM UTC
3AM CEST / 1AM UTC
11AM CEST / 9AM UTC
Die Strecke des Tages wird dabei weiterhin zum ersten Termin veröffentlicht, es ist dann aber jetzt zusätzlich möglich den Cup des Tages an den beiden weiteren Terminen zu bestreiten.
Das Format des Events bleibt unverändert
Der eigentliche Ablauf des Cup of the Day bleibt währenddessen unverändert. Man hat 15 Minuten Zeit die Strecke des Tages zu absolvieren um sich dann mit der gefahrenen Zeit für ein entsprechendes Grid im Event zu qualifizieren.
Man benötigt weiterhin einen Standard- oder Club-Zugang, um an einem Cup of the Day teilnehmen zu können. Für die beiden zusätzlichen Events erhält man die Hälfte der Trophy rewards des Hauptevents um 19 Uhr.